From wednesday 10 to sunday 14 april, the SOTU festival is happening in Amsterdam. Participating venues are OCCII, Vondelbunker, Zaal 100, Lambiek, the saint Augustinus church, Cinema of the Dam'd (OT301), and the Green Tribe. This will be on sunday afternoon april 14th, at 2 pm.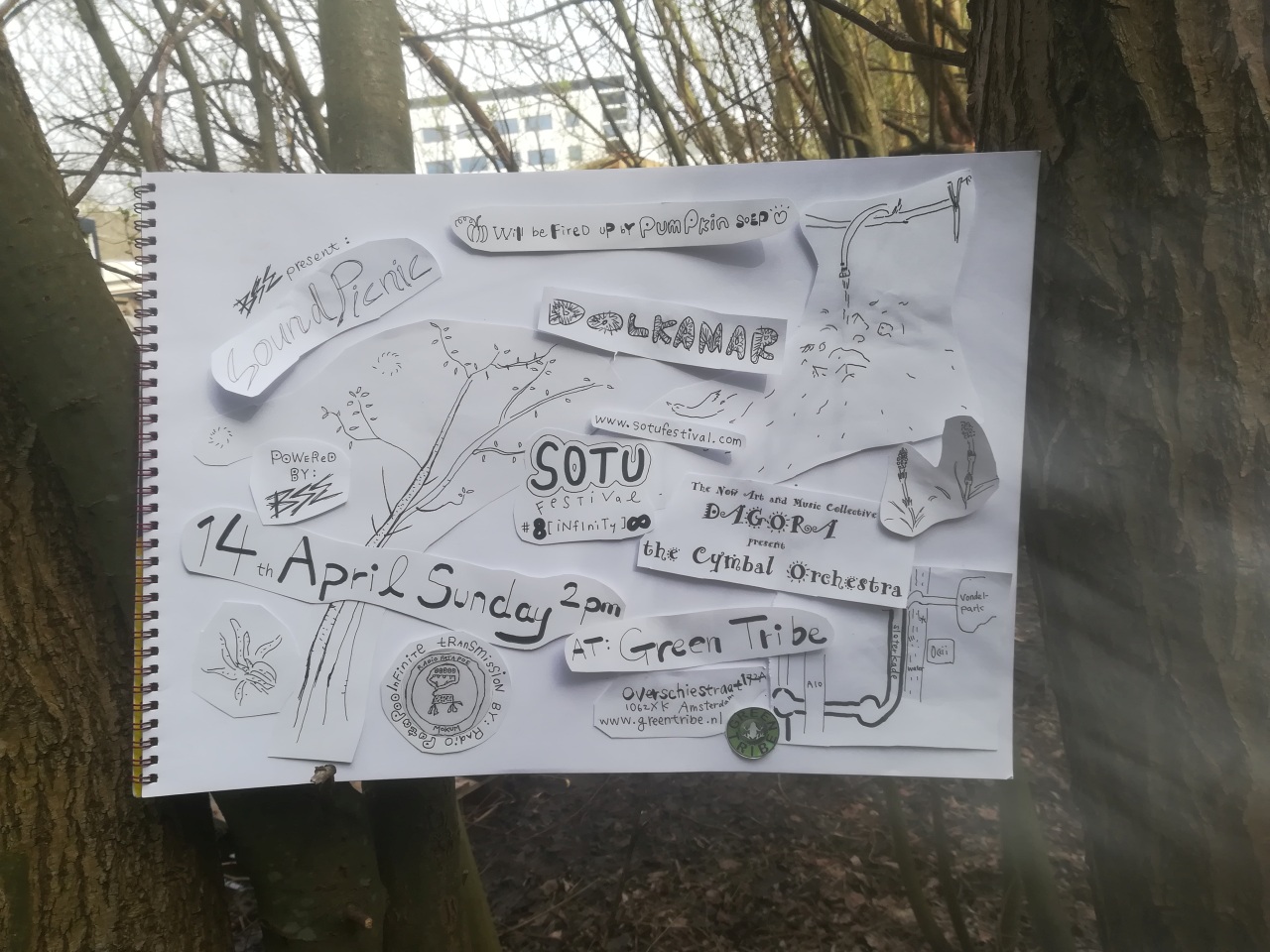 On this day there will be performances by:
The Now Art and Music Collective "Dagora". They are presenting The Cymbal Orchestra – a "supersonic space cymbal Happening"
Sound Picnic – the second coming of "Bosrumoer". A wide range of sounds from all corners, mixed around in a thick stew that sometimes is nothing but the sound of a little birdy. Powered by BSE, infinitely transmitted by Radio Patapoe
Dolkamar, an Italian song-, voice-, accordeon- and perfomance artist together with a dangerous nutcase with practically broken electronics, together make a beautiful show that hollers around in the endless space that nature provides us with.
Find more information on the Sounds Of The Underground Festival on https://www.sotufestival.com