(scroll down for more events)
VOKU @ Rijkshemelvaart Dienst
EVERY 2ND WEDNESDAY OF THE MONTH.
Wed 8th Dec 2021
Wed 12th Jan 2022
Wed 9th Feb 2022

3 course meal by donation. This is a vegan skip voku – all donations go towards supporting a social-political action group.
There is also skip market.
Bring your smile and a baggie!
Address: Oude Haagseweg 58, Amsterdam, Netherlands
Times: 18:00 – 21:00.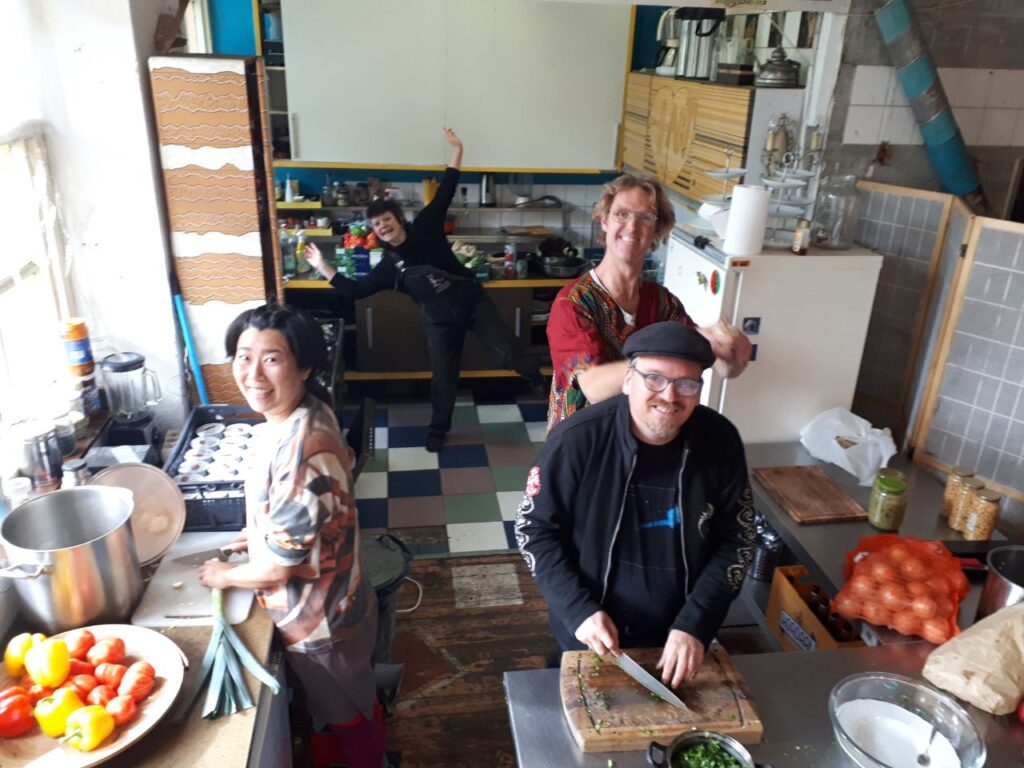 SAUNA TIME – EVERY THURSDAY.
Sorry, the sauna is closed due to the current corona regulations.
We will update this space, when things change and we are able to open again.

Every Thursday, we heat the sauna up into the range of 80-100 degrees Celsius. If you'd like to join send an email to: info at greentribe.nl

We ask a financial contribution towards firewood and other running costs of minimum 8euro. If this is too much for you, please let us know so we can make another arrangement. If you can afford to pay a bit more, this will help those without less financial freedom to also enjoy the sauna!
Quiet sauna 16:00 – 19:00
Regular sauna: 19:00 – 23:00
Bring your own towel!