HALLOWEEN!
Sunday 31st October 2021
We all have a dark side and we all have parts of us that we wish were dead. Let's lean into the darkness together and celebrate halloween! There will be a fire, where we will burn our goodbyes. Put the date in your agenda and get the blood ready.
[Watch this space for more info].
VOKU @ Rijkshemelvaart Dienst
Some Wednesdays [watch this space].

3 course meal by donation. This is a vegan skip voku –  all donations go towards supporting a social-political action group. There is a skip market. Bring your smile and a baggie!
Address: Oude Haagseweg 58, Amsterdam, Netherlands
Times: 18:-21:00.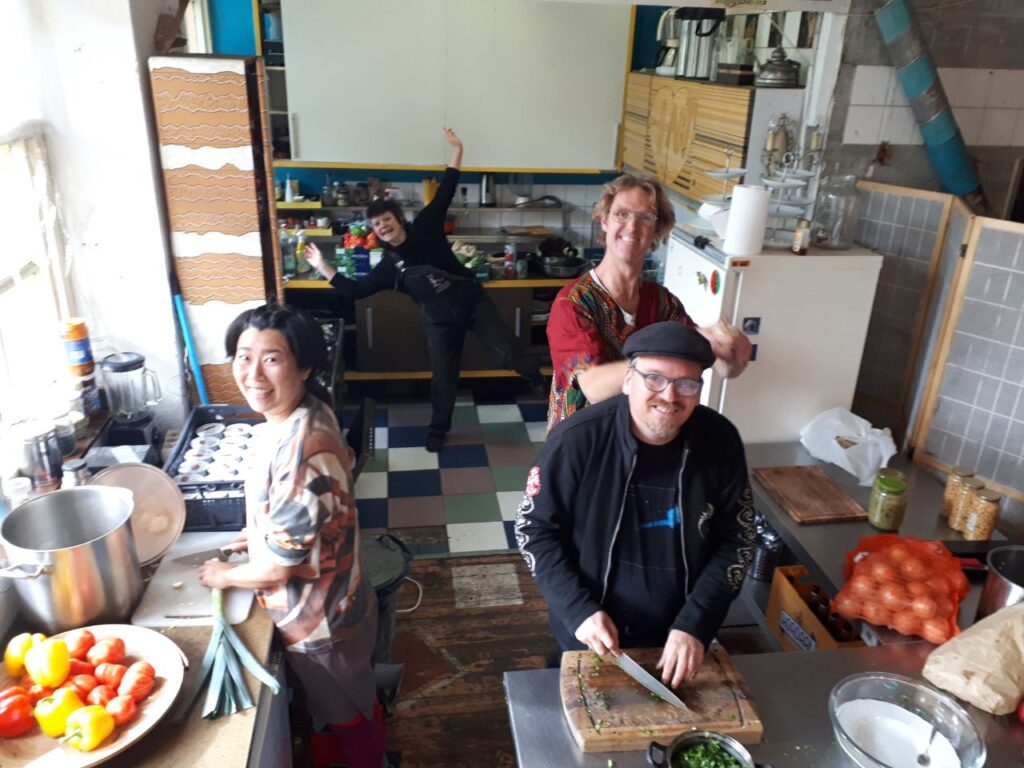 SAUNA TIME.
Every Thursday, we heat the sauna up, into the range of 80-100 degrees Celsius. If you'd like to join send an email to:
info at greentribe.nl

The contribution towards firewood and other running costs is minimum 5euro.
Please bring your own towel.